Our methods
When we evaluate your product instructions, we:
Discover if the content is supporting the customers in a way that creates a positive experience
Examine internal processes to understand the customer ecosystem
Establish tracking and measuring instruction usage
Map the customer journey with your instructions to find the places where the instructions are failing the customer
Review for the basics
Recommend ways to improve the customer experience, including ways to measure improvement
If you're not measuring the customer experience of your product instructions, I know your customers are angry and upset. It's a certainty. - Sharon Burton
We're the only company doing this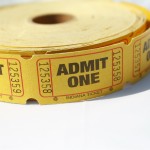 Most people who evaluate your product instructions look at the grammar and spelling of your content. While grammar and spelling are important, these are not business drivers for improving your post-sales content.
We focus on the business reasons why excellent product instructions matter, using tools from both the technical communication world and the customer experience world. We examine the customer ecosystem, review the customer journey, and, when needed, contact customers for Voice of the Customer explorations.
Our solid history of measuring the customer experience of product instructions and integrating instructions into your total customer experience program gives you an advantage.
Contact us to see how we can help you. Because we can and you need the help.